Sharing My Passion for Fishing With the World
Fishing opportunities and training for beginners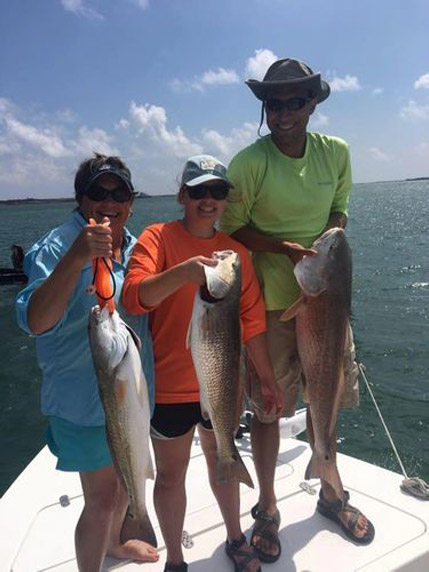 Lil Joe's Guide Service Fishing
Charter in Rockport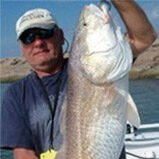 Lil' Joe, that's what most people call me; but I answer to many names, husband, daddy, papaw, brother, friend, Uncle Joe and in the last number of years Captain, and I'm happy to tell you about me so we can be fast friends the moment you board my boat. Fishing has always been an important part of my life; I have had a rod and reel in my hand since I was old enough to walk. I served in the United States Air Force and along with the honor of serving my country, I was granted the privilege of fishing lakes and water ways around the world. When I retired from the service my family of seven made the San Antonio area our home and I began fishing with the local bass club. I was then granted the blessing to start fishing the competitive bass circuit with my youngest son.
Fifteen years ago, that same son who granted me the blessing of fishing the competitive bass circuits gave me another gift and encouraged me to try my hand at saltwater bay fishing. On my first trip to the bay everything changed after I hooked my first Red Fish, I knew there was no turning back. I will never forget that first one; the fight of the fish, the deep blue sky, a slight breeze out of the southeast removing the sweat from my brow, and the wildlife constantly surrounding me. I thought I was in heaven—pure serenity and relaxation. This feeling was something I did not want to keep to myself; I wanted to share it with others.
The next step in my journey was to earn my Captain's License. I am now a proud US Coast Guard and Texas Parks and Wildlife Licensed Fishing Guide as well as a member of the Coastal Bend Guides Association. This has given me the opportunity to teach the young and young at heart the joys of fishing. The first time a client casts a fishing pole and I see a beaming smile when they realize the cast goes in the direction they intended, and further than 20 feet, gives me a since of joy. The experience doesn't end there though, as soon as the first big red or trout hammers their line, seeing the excitement, hearing the shouts of "FISH ON!", and feeling the salt water hit against them as the net splashes water and brings the fish into the boat,  along with a sense of excitement and accomplishment; this is the icing on the on cake of the joy of sharing this angler experience with others.
Sharing the outdoor experience has become my passion. From taking off from the dock at daybreak to returning to the dock, I enjoy showing people what the Lord has blessed us with. Experiencing nature firsthand. From the first-time fishing trip to the experienced angler, I look forward to the opportunity of sharing my passion with you.